Andre Veiga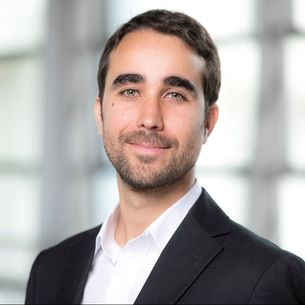 Assistant Professor of Economics

My research focuses on the Industrial Organisation of healthcare, insurance and digital markets. I use theory and data to understand how individuals and firms operate in these markets, and how best to regulate them.
Contact:
Imperial College Business School
South Kensington Campus, London SW12AZ, UK
Phone: +44 (0)20 7594 7957
Email: a.veiga@imperial.ac.uk

Working Papers
Information and Disparities in Health Care Quality: Evidence from GP Choice in England
with Zach Brown, Chris Hansman, and Jordan Keener
SSRN | NBER

Optimal Contract Regulation in Selection Markets
with John Levy
SSRN

Attention Spillovers from News to Ads: Evidence from an Eye-Tracking Experiment
with Tommaso Valletti and Andrey Simonov
SSRN | Summary on Faculty.net
Publications
Non-Refereed Publications
Competition Policy in Selection Markets
with Neale Mahoney and E. Glen Weyl
CPI Antitrust Chronicle, 2014

Economic Democracy and Market Power
with Zoe Hitzig, Michelle Meagher, and Glen Weyl
CPI Antitrust Chronicle, 2020
Teaching
Microeconomic Theory (Phd) Feedback
Digital Economics and Strategy (Masters) Feedback
Business Economics (undergraduate) Feedback
Oxford undergraduate: Quantitative Economics, Economics of Industry, Core Micro
Oxford Phd: Selection Markets | Network Markets
Short Bio
Andre Veiga is an Assistant Professor of Economics at Imperial College London Business School. He holds a BA from Princeton University and a Phd in Economics from the Toulouse School of Economics. He was a postdoctoral fellow at Oxford University. His research interests are in theoretical and empirical Industrial Organization, especially digital markets, insurance and healthcare. His research has been published in the Quarterly Journal of Economics, RAND Journal of Economics, Journal of Economic Theory, Review of Economics and Statistics and others.